Corporate sustainability is often synonymous with implementing cutting-edge technology but sometimes, the answer to solving the social and environmental challenges our world faces lie in nature itself. In this case, we need to look no further than the local earthworm.
In their 2021 ESG report[1], Kraft Heinz identified that one of their manufacturing facilities alone produced 200-300 tonnes of sludge each year as a byproduct of the wastewater treatment process. Sludge is an unavoidable, hazardous, and odorous substance formed in conventional water and wastewater treatment plants. It is not only difficult to recycle but also costly to dispose of. In fact, in a paper published in 2016[2] Chen et al. state
'Sewage sludge treatment is becoming one of the most significant challenges for domestic wastewater management'.
The amount of sewage sludge generated in wastewater treatment plants has steadily increased, and hundreds of million tonnes are now produced every year worldwide. In Europe, nearly 50% of this sludge is dumped in agriculture and forestry soils (a practice that causes severe environmental problems), with less than 25% being effectively composted or recycled.[1]
Instead of paying a high price to recycle this waste, Kraft Heinz turned to a local earthworm breeding company to help solve the problem. These tiny creatures have long been the major decomposer of dead and decomposing organic matter. They are vital to soil health and vegetation, but in recent years they have been increasingly used to convert sludge into organic fertiliser (a process known as vermicomposting or vermistabilisation). Sludge reduction by earthworms is a relatively common technology in small-scale communities in developing countries.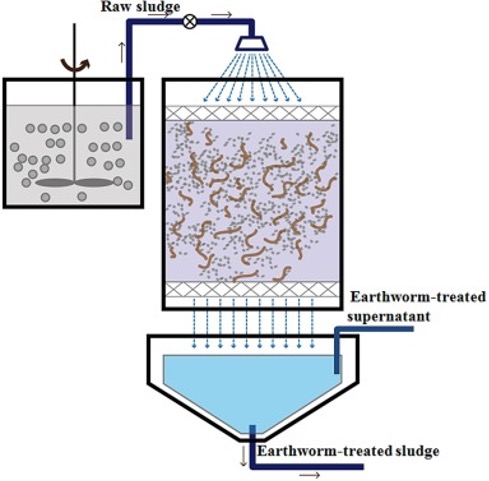 For Kraft Heinz, this simple solution not only produced fertiliser to be sold to farmers for use in their fruit and vegetable farms, but it also reduced the site's overall waste costs by 40%.
At Osmosis, a key component of our investment thesis is the analysis of corporate waste production as it pertains to economic value. Our research has evidenced that companies that are more efficient in managing carbon, water and waste not only reduce their environmental impact but also improve their financial performance. The return profile in Figure 1 below shows how companies that manage their waste efficiently outperformed inefficient companies since 2006.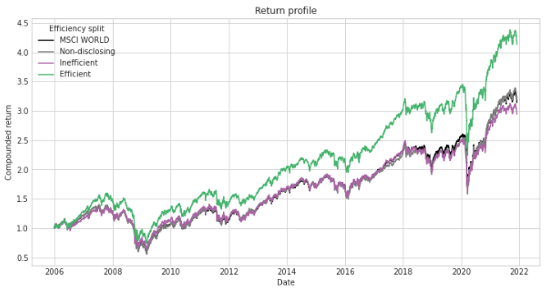 Figure 1: This figure shows the gross compounded returns with dividends reinvested of companies in the MSCI World from 31/12/2005 to 30/11/2021. Companies are portioned into three groups: the most waste efficient companies (top half in green), the least waste efficient companies (bottom half in purple), and the non-disclosing companies (grey) for which we have inadequate environmental data. We also show the performance of the MSCI World Index. All portfolios are equal-weighted with sector weights forced to be proportional to the benchmark. Source: Osmosis IM, Bloomberg, S&P. Data as at end November 2021. Past performance is not an indication of future performance.
---
At the heart of Resource Efficiency is the drive to do more with less. This is typically characterised by creating more economic value for less environmental output. Kraft Heinz's solution simply and effectively turns both of these levers. Not only do they reduce their waste, but they flip it from a liability that requires disposal to being a saleable asset.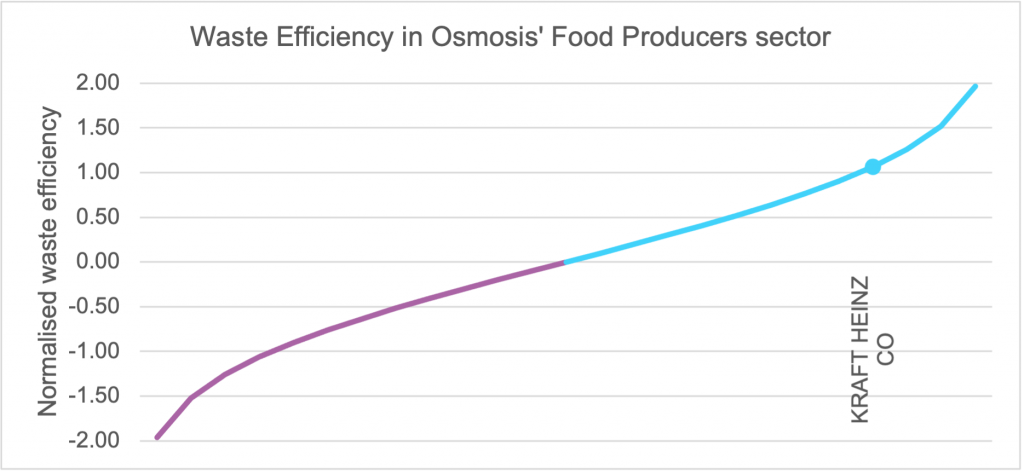 Figure 2 This figure shows the efficiency of companies in the food producers sector as defined by Osmosis' proprietary factor of resource efficiency. Source: Osmosis IM. Data as at end November 2021. Past performance is not an indication of future performance.
This wastewater treatment process alone is unlikely to make any significant difference to large international corporations, but in this case, it is indicative of a wider focus on Resource Efficiency by Kraft Heinz. Compared to the rest of their sector, they are efficient at managing their waste production and sit near the top end of the sector's efficiency distribution. This indicates that they create more economic value for less waste produced than most of their competitors.
As part of our in-house collection and standardisation of environmental data, we do not consider recycling waste to be equal to waste prevention. Indeed, when considered in the context of a drive to 'do more with less', recycling is not an indicator of efficiency improvements at the company level – unlike waste prevention or reuse. Companies should be focused on preventing and reducing their waste generation, before turning to waste management techniques like recycling.
By using these worms to create a new product out of what used to be a wastestream, Kraft Heinz not only reduced the waste generated by the company but also found a new revenue source in the production of fertilizer. The company was able to optimise the economic value created from its natural resource use, a result that's viewed favourably by our models.
The Ellen Macarthur foundation bases the Circular Economy on three principles[1]: Eliminating waste and pollution, circulating products and materials, and regenerating nature. Converting sludge to fertiliser is a great example of a process that builds on all three of these principles. As a food producer, Kraft Heinz has a vested interest to help farmers cost-effectively produce good quality foods. Increasing the supply of organic fertilisers will help bring the price down, reducing operational costs for farmers and leading to cheaper food. If these cost reductions are passed down the supply chain, Kraft Heinz has not only reduced their waste and their disposal costs while increasing their revenue, but they have also reduced their procurement costs.
Alchemists have long tried to transform worthless materials into gold. Perhaps sludge and worms have been under their noses the whole time.
---
Important Information
This document was prepared and issued by Osmosis Investment Research Solutions Limited ("OIRS"). OIRS is an affiliate of Osmosis Investment Management US LLC (regulated in the US by the SEC) and Osmosis Investment Management UK Limited (regulated in the UK by the FCA). OIRS and these affiliated companies are wholly owned by Osmosis (Holdings) Limited ("Osmosis"), a UK based financial services group. Osmosis has been operating its Model of Resource Efficiency since 2011.
The examples of specific investments described herein should not be considered a recommendation to buy or sell any specific securities. There can be no assurance that such investments will be purchased in a client's portfolio. It should not be assumed that any of the investments identified in these case studies will be profitable in the future. Whilst the information contained herein is believed to be accurate, no representation or warranty, express or implied, is or will be made, and no responsibility or liability is or will be accepted by Osmosis, or by any of its officers, employees, or agents, in relation to the accuracy or completeness of this document or of any information contained within it.
All data points relating to the companies mentioned in this report have been sourced from the most recent and publicly available corporate sustainability reports.
Any views expressed are those of Osmosis only and should not be construed as investment advice or in any way recommending a specific security.
Osmosis Investment Research Solutions Limited (CRN 09935396)
Registered Office: 36-38 Botolph Lane, London EC3R 8DE
---
---
[1] https://ellenmacarthurfoundation.org/topics/circular-economy-introduction/overview
[1] (http://ec.europa.eu/eurostat).
---
[1] https://www.kraftheinzcompany.com/esg/pdf/KraftHeinz-2021-ESG-Report.pdf
[2] https://pubmed.ncbi.nlm.nih.gov/26961527/