Appointment strengthens quantitative investment expertise as demand for systematic strategies which address environmental issues grows
In his new role, Dr Killeya will contribute to strategic direction and oversight of Osmosis' $3.2 billion in sustainable investment assets.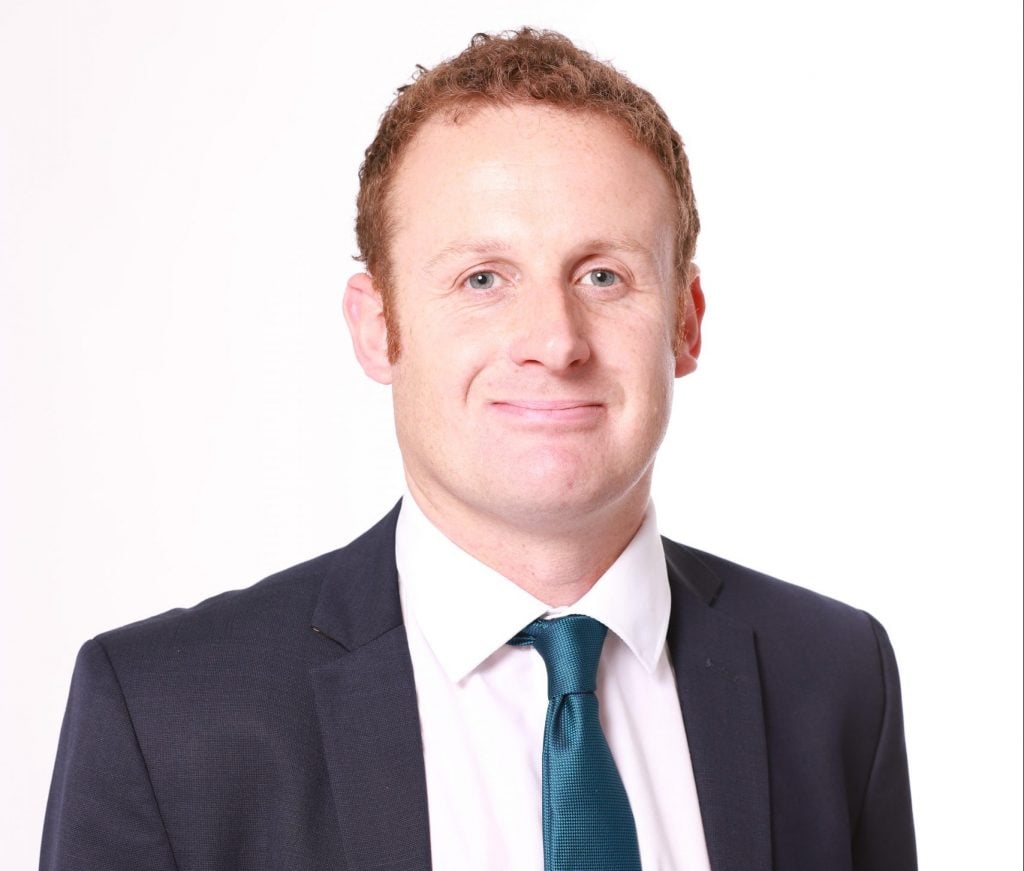 Ben Dear, Osmosis' CEO and co-Founder, said
"Matthew brings deep industry experience and insight to our investment committee at a time when global investors are increasingly seeking investments which address environmental issues in a pragmatic and objective fashion. We're delighted to welcome someone of Matthew's experience and calibre to the Osmosis team."
Matthew has extensive experience working in quantitative investment management, having worked at Cantab Capital Partners for ten years, a multibillion quantitative hedge fund which was acquired by GAM in 2016. Matthew was a Partner, Head of Research and co-Chief Investment Officer alongside founder Dr Ewan Kirk and took overall responsibility for Cantab's investments and managing Cantab's team of 40+ researchers. Prior to joining Cantab, he worked for five years as a senior managing researcher at Winton Capital.
When asked about the position Dr. Killeya said
"Osmosis has two really great things going for it. Firstly, its quantitative, evidence-based philosophy is natural to anyone with scientific training – and my career in investing thus far has only served to reinforce my belief that this is the "right" way to invest. Secondly, its assimilation of sustainability data into the process puts it into what, in my view, is the most exciting and pioneering area of investment today – as part of the "ESG" movement. For both these reasons I'm very happy to be joining the team."
Osmosis' proprietary investment approach has attracted significant new business in the last two years with assets under management more than doubling during the period. The company's systematic core range, now the fastest growing area of the business, has grown to ~ $2 billion since launch and has attracted an institutional, globally diversified client base from North America, Australia, Europe and the United Kingdom.
The firm's flagship Resource Efficient Core Equity Fund  was recently awarded 'Environmental Fund of the Year'.   
About Osmosis
Osmosis launched in 2009 and is majority owned by management and employees. The company is headquartered in London with a growing presence in North America. The company believes that targeting better risk-adjusted returns and delivering significant environmental impacts do not need to be mutually exclusive endeavours. Through their unique Model of Resource Efficiency, the company has demonstrated that sustainability metrics, if quantifiable and objective in nature, can be applied to mainstream portfolios to generate alpha.
The Osmosis team of quantitative environmental analysts and portfolio managers are singularly focused on delivering three levels of impact; Better risk-adjusted returns, measurable environmental reductions and an active engagement programme to promote better corporate environmental disclosure.
Government Pension Funds, State Pension Funds, Insurance Companies, Foundations, Endowments, Family Offices and Banks, are amongst their client roster spanning North and South America, Mainland Europe, Nordics and the UK.
The Model of Resource Efficiency
Through the development of its proprietary Model of Resource Efficiency, Osmosis is able to link corporate Resource Efficiency to economic value generation and financial performance, identifying a sustainable alpha signal. The Osmosis Resource Efficiency Factor is derived from an objectively driven research program and the unique approach focuses on reducing portfolio ownership of three key environmental metrics, Carbon, Water and Waste while targeting better risk-adjusted returns than the parent index.
Important Information
This document is issued Osmosis (Holdings) Limited, a London based investment management group. Osmosis Investment Management UK Ltd ("OIM UK") is an affiliate of Osmosis Investment Management US LLC ("OIM US"). Osmosis Investment Management AUM includes discretionary assets under management of OIM US and OIM UK and assets invested in model programs provided by OIM US and OIM UK.
NO REPRESENTATION IS BEING MADE THAT ANY ACCOUNT WILL OR IS LIKELY TO ACHIEVE PROFIT OR LOSSES SIMILAR TO THOSE SHOWN. The Osmosis Resource Efficient Core Equity Fund is not available for U.S. Investors. A Client's account will be managed by Osmosis based on the strategy, but the actual composition and performance of the account may differ from the Fund due to differences in the timing and prices of trades, and the identity and weightings of securities holdings.