Prior to joining Osmosis, Benjamin conducted academic research on sovereign green bond policy, corporate SDG engagement, and biodiversity science. Benjamin holds a BA in Biological Sciences from the University of Oxford and an MSc in Environmental Technology (specialising in Environmental Economics & Policy) from Imperial College London.
Benjamin holds a BA in Biological Sciences from the University of Oxford and an MSc in Environmental Technology (specialising in Environmental Economics & Policy) from Imperial College London.
Mavis joined Osmosis in September 2021 and works within the Environmental Research and Investment Research teams. Prior to joining Osmosis, she conducted academic research in the field of Medical Physics. Mavis interned at a digital Insurtech start-up as well as within the sales & trading division of an investment bank in London. She works closely with Dr. Tom Steffen to carry out quantitative research on Osmosis' proprietary environmental datasets.
Mavis holds a BA and an MSci in Natural Sciences from the University of Cambridge.
Tamara (Tami) Jackson is an accomplished investment professional with over 25 years of experience. She leads the firm in securing new clients and partnership opportunities in the US. Over her career Tami has supported investment advisory clients in the areas of strategic partnerships and fundraising, investment policy, planning, environmental, social and governance (ESG) and impact investment guidance, program integration, investment manager/strategy selection and measurement. Tami has served in senior roles at Impact Assets, BNP Paribas Asset Management, Amundi Smith Breeden, Northern Trust Global Advisors, Brown Capital Management and Dresdner RCM Global Investors. Her investment expertise spans traditional, alternative and customised multi-manager/multi-fund strategies, including emerging minority/woman owned funds, ESG and sustainable and impact solutions across all asset classes.
Tami received a BA degree in Economics from the University of California, Los Angeles (UCLA), and an MBA from the Anderson Graduate School of Management (at UCLA). She is currently a candidate in UCLA's Certificated Sustainability Program.
Jamie joined Osmosis in March 2021 and works within the Environmental Research Team. Prior to joining Osmosis, Jamie carried out a number of internships including at a sustainable investment firm focusing on private markets, as an M&A Analyst at LIVA, and as an intern for Teach First.
Jamie holds a BSc in Chemistry from the University of Birmingham and is studying for the CFA Certificate in ESG Investing.
Liam joined Osmosis in May 2021 as a performance analyst. A recent graduate, Liam has recently passed unit 2 of the Investment Management Certificate and is a level 1 candidate for the CFA. Prior to joining Osmosis, Liam spent a placement year in the Treasury Solutions department of Link Asset Services where his role included developing and maintaining financial models and economic report writing.
Liam holds an MSc in Finance and Investment from the University of Exeter and a BSC in Politics and Economics from Aston University.
Jake joined Osmosis in January 2021 as an Operations Analyst. His role includes reconciliation, trade processing and exception management. Prior to this, he worked as a Portfolio Administrator at Unigestion Asset Management specialising in Equities and Trade Processing. He started his career in Finance at a South African Stockbrokerage in Trading Operations in 2016.
Jake holds a BA(Hons) in Philosophy.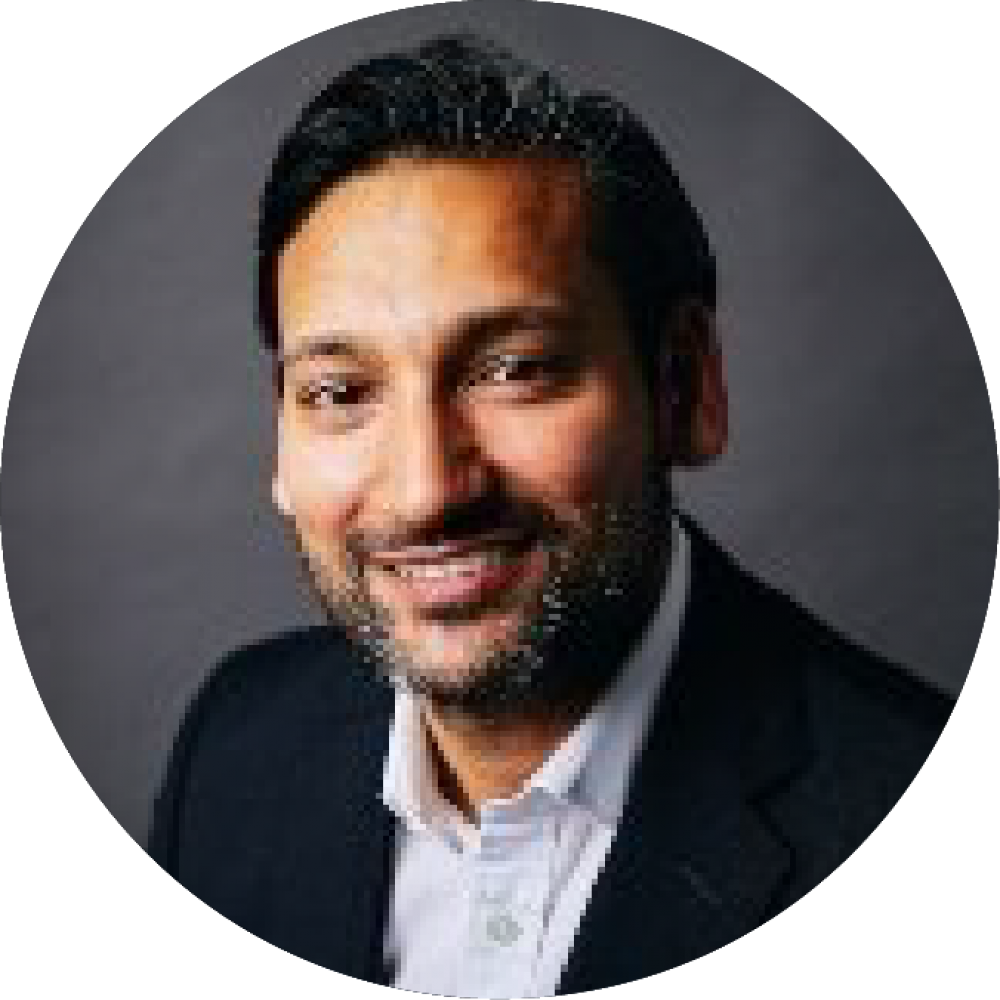 Head of Trading Operations
Nevelon has over fifteen years' operational experience in fund management. Prior to joining Osmosis he worked for Harmonic Capital Partners, a global systematic hedge fund, as the Head of Operations. As part of his role he was responsible for building an institutional style operational infrastructure that was both automated and scalable.
Nevelon holds a BSc in Mathematics from the University of Leeds. He has been awarded the CIMA Advanced Diploma in Management Accounting (CIMA ADV Dip MA) and Investment Management Certificate (CFA UK).
Andrew has 20 years' experience, principally within financial services. Prior to joining Osmosis in 2014, he held senior finance positions in John Laing plc, as Group Financial Controller and company director and, prior to that, in Man Group plc., heading up the development of financial and regulatory reporting for the Alternative Investments business.
Other experience has included retail banking, insurance and precious metals trading and refining. He is a Fellow of the Institute of Chartered Accountants England & Wales, holds an MBA and a Bachelor of Science in Mechanical Engineering.
Susan heads Investor Relations at Osmosis. Susan started her career in finance in Switzerland. She spent five years at Hinduja Bank in Geneva as Head of Marketing and Communications before she moved to London to pursue Business Development with S.W. Mitchell Capital. She joined Osmosis in April 2019.
Susan read Politics at the University of Guelph, Canada, with an emphasis on International Relations. She spent semesters at the Jagiellonian University in Kraków, Poland and the Cité Internationale Universitaire de Paris in France.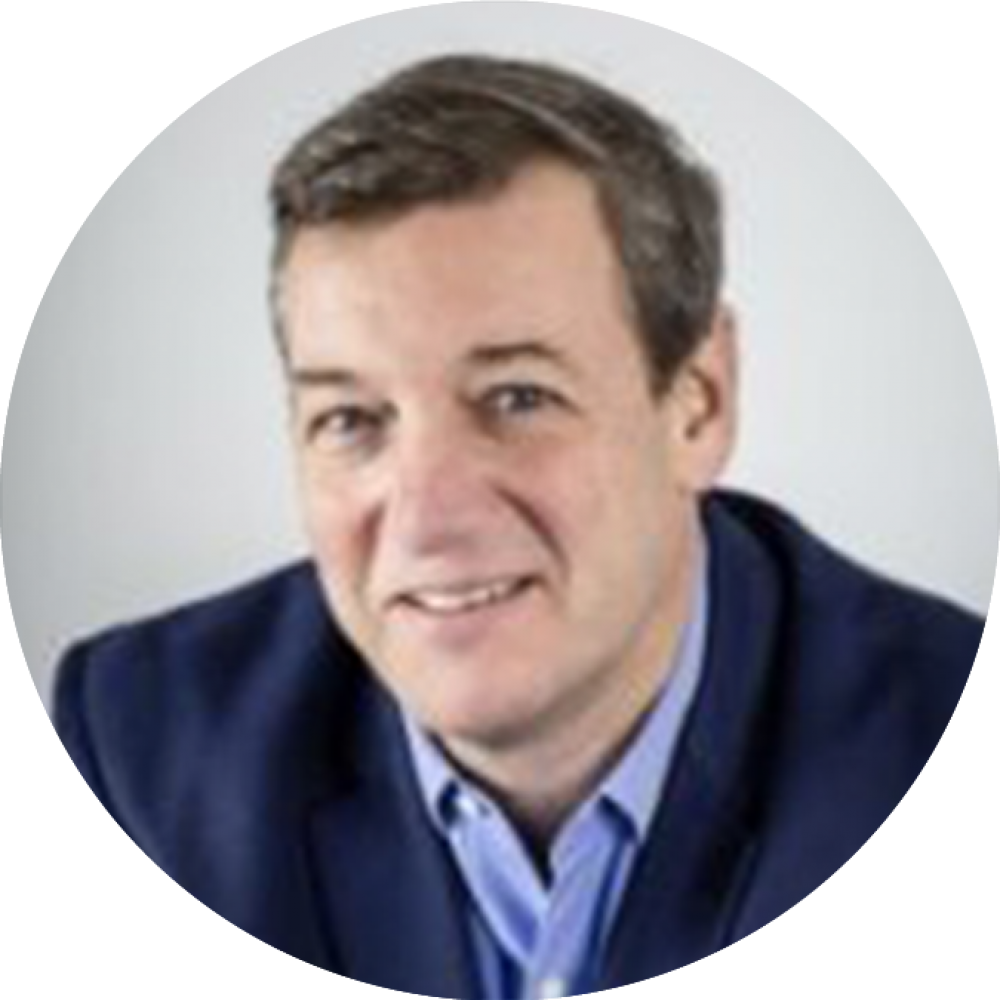 Product Distribution Manager
Anthony has over 20 years' experience in Asset Management and Investment Banking. Having spent a large part of his career as a Fund Manager, he has extensive investment and product knowledge, which he has successfully leveraged in his more recent client relationship management and business development roles. Anthony was Head of Investor Relations at Gulf International Bank Asset Management, where he oversaw the Bank's relationships with Institutional Investors, Sovereign Wealth Funds, Family Offices and Investment Advisors. Prior to this, Anthony worked for Bank of Boston in the U.S., HSBC, and Barclays.
Anthony has a B.A Honours degree from Kingston Business School in Business Studies, where he specialised in finance and quantitative methods. He wrote his dissertation on "Short-termism in the UK Stock Market" which remains a current theme and one of the biggest challenges to sustainable investment.
Lisa has 20 years' experience working across sales, client service and marketing, principally within asset management. Lisa developed an interest in responsible investment early on in her career when she worked for the UK's first ever pooled SRI fund run by Friends Provident. She later held positions at LGIM, Aviva Asset Management and most recently BlackRock product marketing, where she focused on content strategy for multi-asset and ESG.
Lisa has an LLB in Law from Southampton University and holds the Investment Management Certificate.
Shikhar joined Osmosis in 2017, graduating successfully through the Osmosis internship program. He works within the Osmosis Environmental Research Team where he specialises in the gathering, cleaning and standardising of environmental data for utilisation in the MoRE model. Since 2018, as part of the Osmosis program to sponsor the internal advancement of junior employees' careers, he has worked closely with the portfolio management team, with a specific focus on the Low Volatility Fund.
Shikhar holds a Bachelor's degree in Business Administration and an MSc in Accounting and Finance from Queen Mary, University of London and recently completed Level I of the CFA.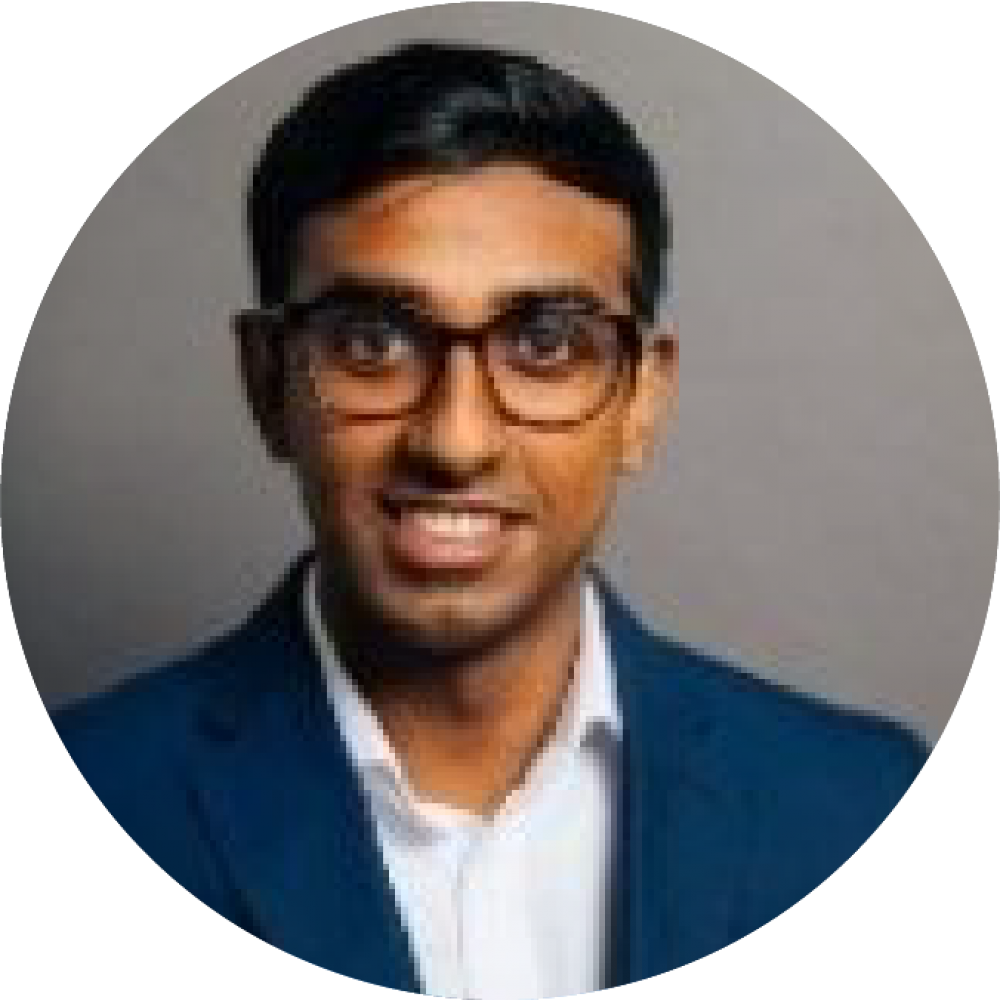 Lakshman Sathananthan, CFA
Lakshman joined Osmosis in 2017, after successfully graduating through the Osmosis internship program. He works within both the Osmosis Environmental Research Team and the Portfolio Management team. Lakshman specialises in the gathering, cleaning and standardising of Environmental data for utilisation in the MoRE model. As part of the Osmosis program to sponsor the internal advancement of junior employees' careers, he has worked closely with the portfolio management team, with a specific focus on the Smart Beta Fund and the Market Neutral Fund.
Lakshman holds a Bachelor's degree in Economics from the University of Nottingham and has achieved the CFA designation.
Tom connects the environmental research and investment research streams. Prior to joining Osmosis, Tom was a postdoctoral fellow at the Geneva Finance Research Institute, University of Geneva, researching responsible investment strategies, their portfolio ESG footprints, and risk-return profiles. He has also been a visiting researcher at the Chief Economist's Department of the Financial Conduct Authority studying fixed income and commodity derivatives. Tom's research has been published in peer-reviewed academic journals.
Tom holds a Ph.D. in financial market microstructure jointly from the University of Edinburgh and Macquarie University, Sydney. He completed his M.Sc. in Carbon Finance at the University of Edinburgh focusing on sustainable and energy finance and received his B.Sc. in Business Administration from the University of Mannheim, which included a semester abroad at HEC Montreal.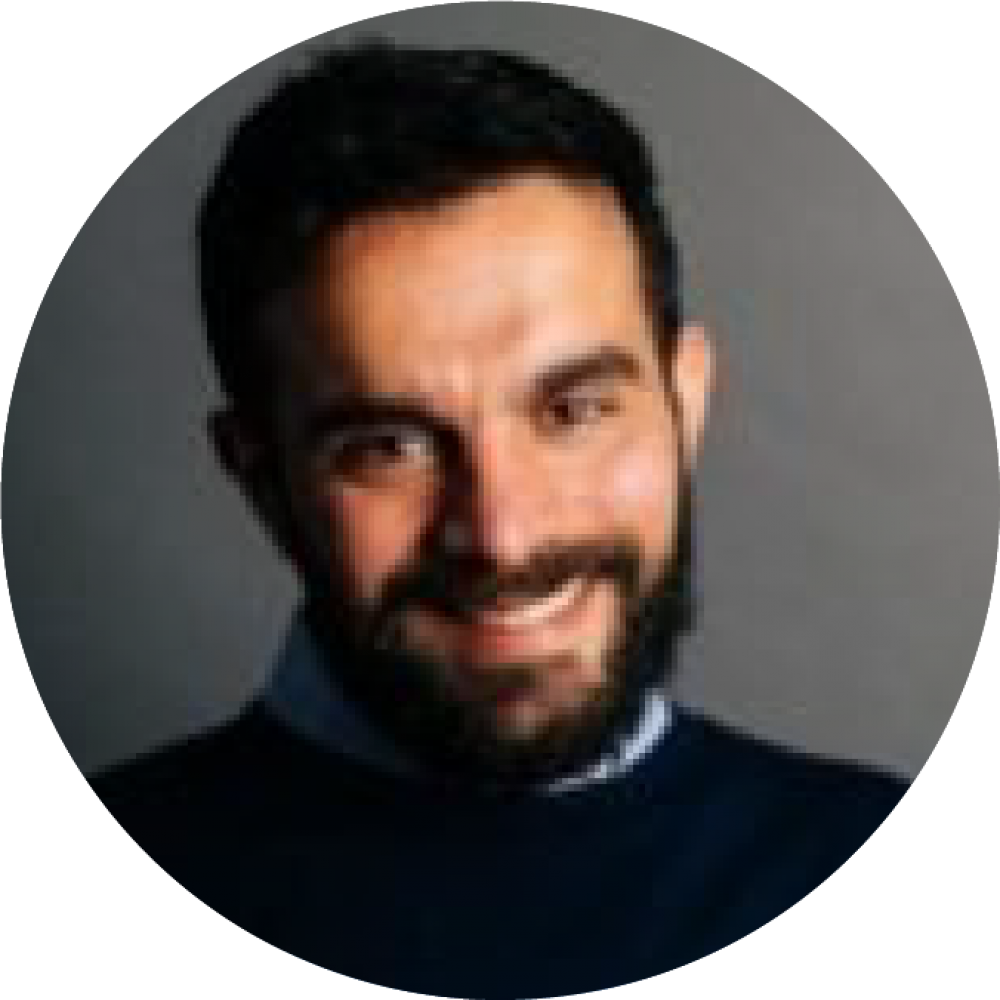 Environmental Research Director
Stefano has worked with financial institutions for over eight years to understand environmental risks in their investments and how to integrate it into existing strategies, research processes, and in the development of new products. He has developed a comprehensive knowledge and understanding of corporate environmental performance and disclosures. Stefano was most recently the Head of Research at an Environmental data research company called Trucost.
Stefano holds a MSc in Environmental Policy, Planning, and Regulation from the London School of Economics and Political Science. Stefano graduated in Environmental Engineering at Politecnico di Milano.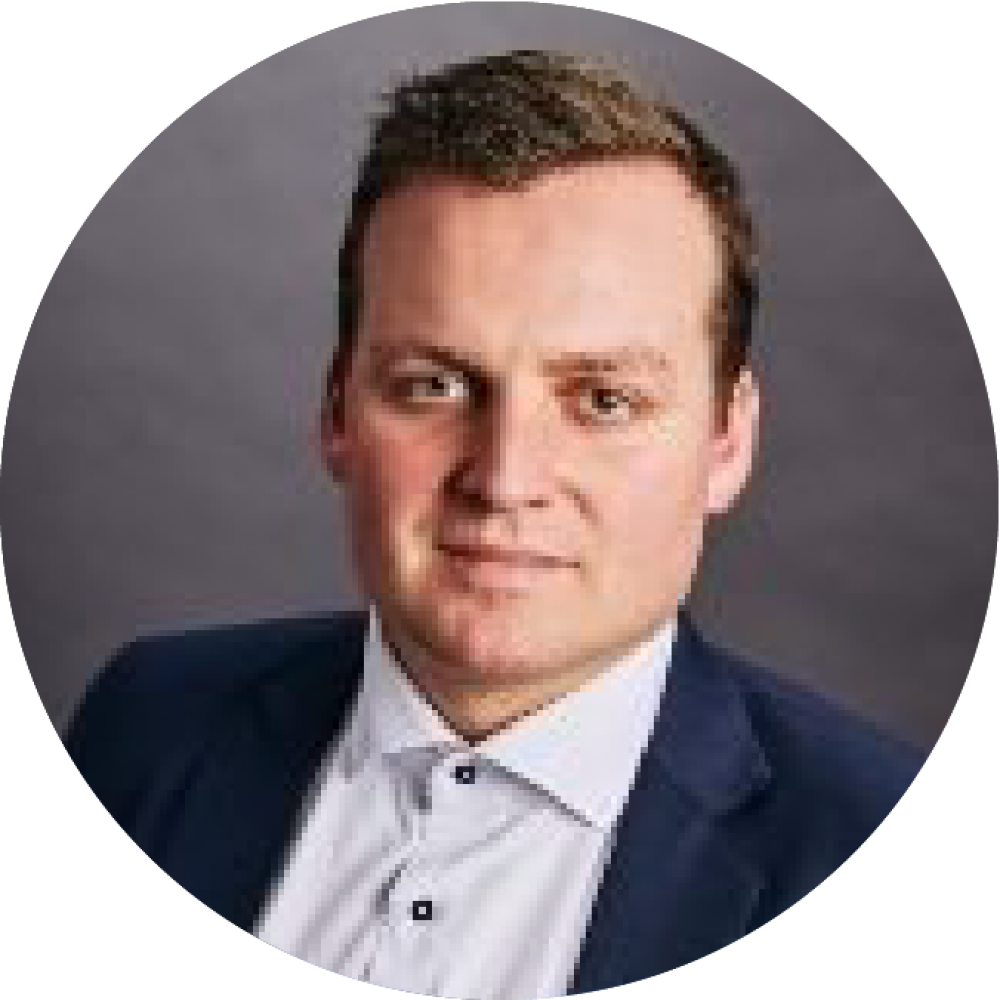 Environmental Research Director
Prior to joining Osmosis, Lennart was a senior technical officer at the Carbon Disclosure Project (CDP), where he developed assessment methodologies for corporate disclosures on climate change, water security and deforestation. Lennart also led work on developing reporting frameworks with the Global Reporting Initiative (GRI) on waste and with the European Commission on best environmental practices targeting high impact sectors.
Lennart holds a Master in Social Entrepreneurship from Hult International Business School and a MSc. in Bioscience Engineering from the KU Leuven, including a semester abroad at the University of Natural Resources, Vienna.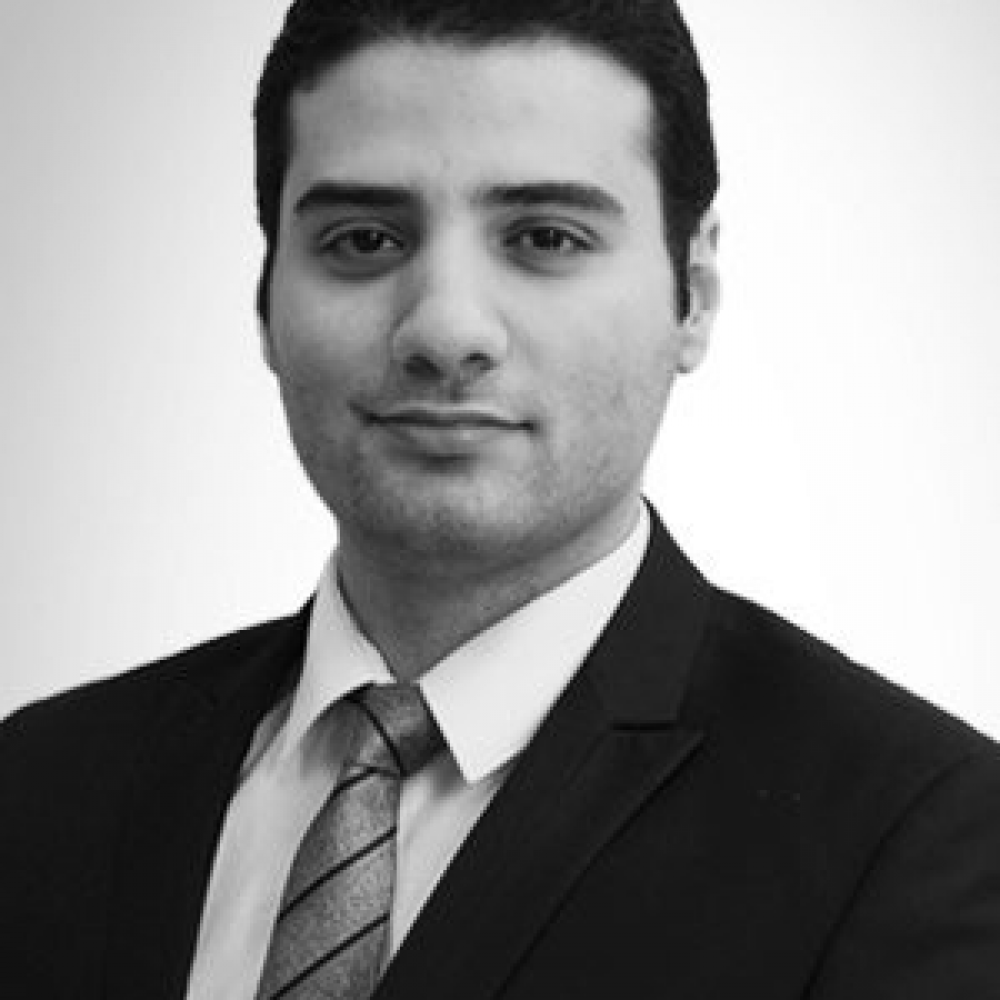 Performance and Risk Analyst
Elie joined Osmosis in April 2020 as a performance and risk analyst with a focus on specific factor analysis. Prior to joining Osmosis, Elie worked as a product manager at Style Analytics where he worked on developing and testing fundamental and ESG factor performance and risk models used by tier one and tier two institutional consultants and asset managers.
Elie has a bachelor degree in investment, finance and Banking and an MSc in Finance. He holds a graduate certificate in Mathematics and Statistics and has earned the Chartered Financial Analyst designation (CFA charter) awarded by the CFA Institute. He also holds the FRM (Financial Risk Manager) designation issued by the Global Association of Risk Professionals (GARP).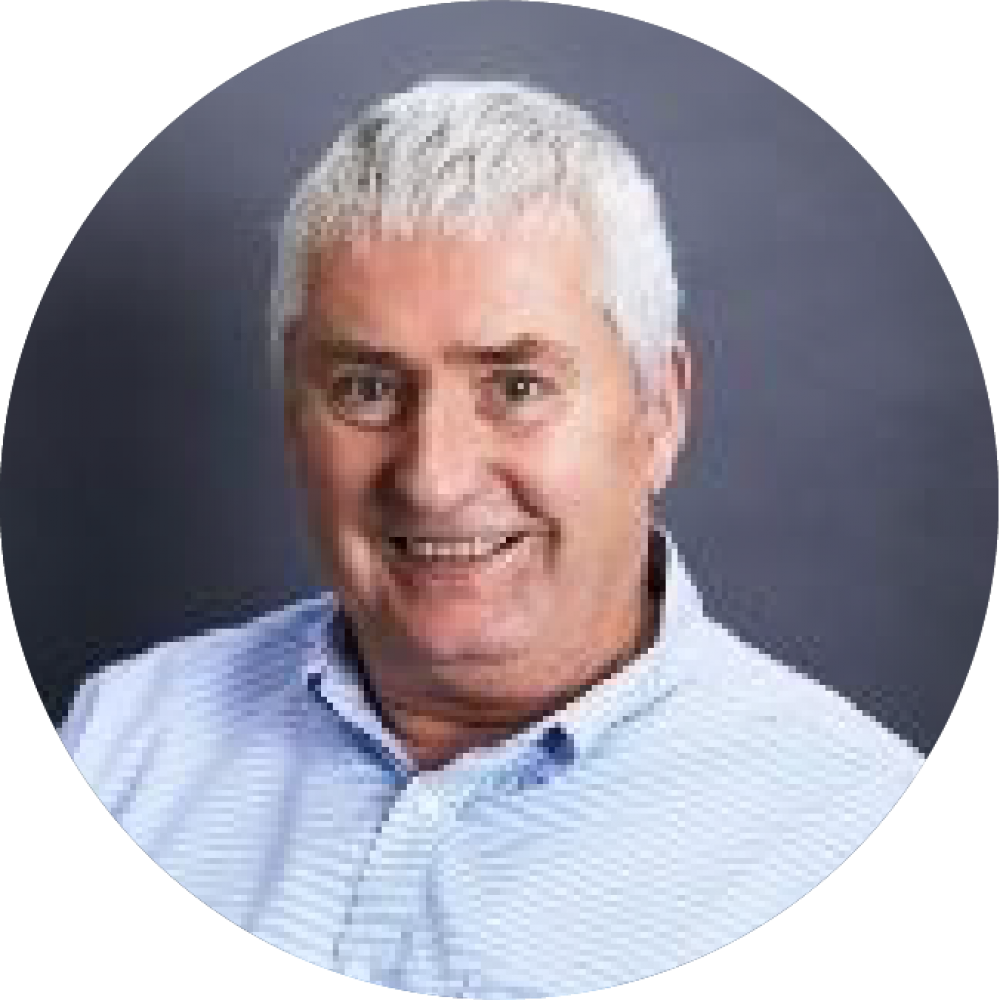 Advisor to the Investment Committee
Scott has over 30 years' experience in designing and delivering discretionary investment management strategies. In his most recent position as Head of Multi-Asset Investing at Kames Capital – Aegon Asset Management, he was responsible at Management Committee level for assessing the market environment and for delivering bespoke risk mitigation programmes. Prior to joining Kames Capital in 2007, Scott worked at Hymans Robertson, where he was a senior investment consultant.
Scott studied Mathematics at the University of Strathclyde, and has a PhD in Numerical Analysis. He currently holds several independent advisory positions to Local Government Pension Schemes.
Saad has over twenty years' experience in quantitative analysis and fund management and more recently within the area of environmental themed investments. He worked for Credit Suisse, Buchanan Partners, Aspect Capital and Crosby Capital Partners before joining Deutsche Bank in the CROCI Investment Product team. Saad created two environmental-based investment strategies for Deutsche, the CROCI Carbon Alpha and CROCI Carbon 100 indices.
Prior to joining Osmosis, Saad worked for Trucost, an environmental data provider as their Director of Research and has been involved in extensive research around the application of environmental data within investment strategies.
Alex has over 20 years' experience in financial markets primarily as a portfolio manager and dealer. He spent eight years in Australia, working with Redpoint Investment Management, a quantitative equity boutique and Antares Equities. Prior to leaving the UK he worked for eight years as a portfolio manager at Legal & General Investment Management (LGIM), managing a number of index portfolios.
Alex holds a BA in Economics and Philosophy from Southampton University and holds the Investment Management Certificate.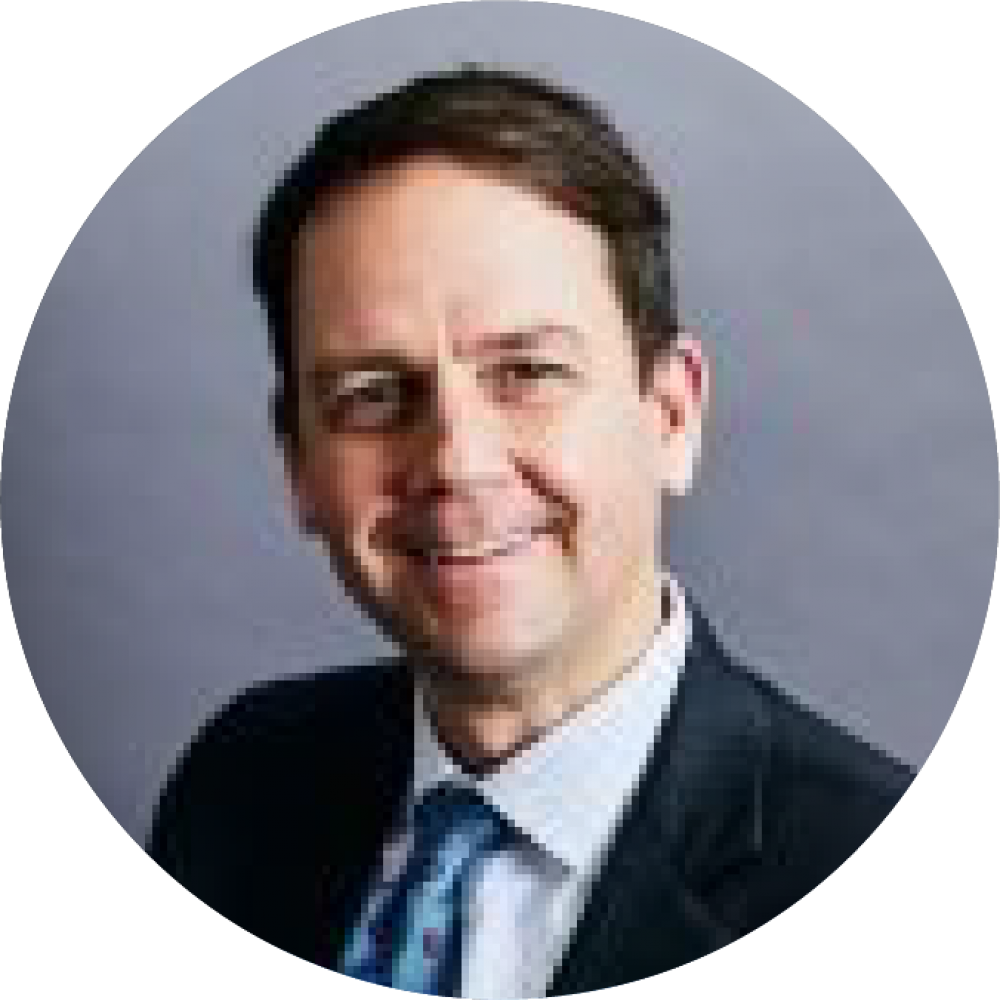 Vice President - North America
Drew has over 25 years of experience in the investment management industry. Prior to joining Osmosis, he spent 24 years with GMO in Boston. From 2011 to 2017, he was the senior portfolio manager responsible for international fundamental equities. In a prior role, he served as the senior quantitative analyst supporting the fundamental international equities team as well as the portfolio manager responsible for the energy, mining and utilities sectors. He has extensive experience with fundamental investment analysis, quantitative investment analysis, security valuation, financial modelling, risk measurement and portfolio construction.
Drew received his Bachelor of Science in Applied Mathematics and Bachelor of Arts in History, both from Washington University in St. Louis, Missouri. He has earned the Chartered Financial Analyst designation (CFA charter) awarded by the CFA Institute.
Robbie is the Chief Investment Officer at Osmosis as well as Chair of the Investment Committee.  He has direct responsibility for the investment process as well as research and development initiatives. Robbie's expertise lies within non-traditional, sustainable alpha sources and integrating those within quantitative frameworks.  Robbie has worked with clients to develop and launch multifactor funds that target an uncorrelated alpha source whilst significantly reducing a portfolio's environmental impact. Such portfolios have committed capital in excess of USD 3 billion. Robbie's experience includes the design and implementation of both long-only and market neutral strategies.
Robbie holds a BSc in Geography and Economics from the London School of Economics and has achieved the CFA designation.
Michaela Edwards is a Partner and member of the Investment Committee of Capricorn Investment Group. Prior to joining Capricorn in 2019, she spent nine years as a Senior Portfolio Manager with Norges Bank Investment Management, the sovereign wealth fund of Norway, where she sourced, constructed and managed a two billion dollar global environmental portfolio in addition to mandates in Latin America and developed markets. Prior to Norges, Michaela worked as a research analyst for Russell Investments in London and New York.
Michaela received an MSc in Investment Management from Cass Business School in London and her Bachelor degree in International Business from Oslo University College. She is a CFA charter holder.
Mike Even is an investment professional with over 35 years of industry experience. Most recently, Mike was the Chairman of Man Numeric Investors in Boston and was a member of the Man Group Executive Committee. He joined Numeric in 2006 and served as President and CEO until December 2016. Prior to joining Numeric, Mike worked for Citigroup for nine years building a global asset management organisation. After Citi merged with Travelers, he became global CIO of the Private Bank and eventually, global CIO for and Co-Head of Citigroup Asset Management, overseeing investment teams running more than $500B in client assets.
Mike received a Bachelor of Arts degree in economics, a Bachelor of Science degree in operations research from Cornell University and a master's degree in business from the Massachusetts Institute of Technology. Mike is a CFA® charterholder.
Doug Grip is founder and CEO of Continuum Capital Managers, a growth equity investor in the asset and wealth management industry. Doug is a former partner of Goldman Sachs, president of Goldman Sachs Mutual funds, head of Private Wealth Management International and chairman of Goldman Sachs Bank AG.
Doug was a member of the Board of Directors of Goldman Sachs International, the Goldman Sachs European Management Committee, the Investment Management Division Operating Committee and the Pine Street Board.
Gerrit Heyns is a co-founder of Osmosis Investment Management. He is an active commentator in the global sustainability community. Prior to forming Osmosis in 2009, Gerrit spent more than 20 years in the Far East and Russia building and managing emerging market equity businesses for global investment banks including Troika Dialog, JP Morgan, Lehman Brothers and Kleinwort Benson.
Gerrit holds a Bachelor's degree (LSU) in Finance and a Master's degree (Glasgow) in International Finance.
Graeme has been in the financial services industry for more than 25 years specialising in fund management in the alternative sector. After seven years with Clifford Chance, Graeme joined Man Investments where he was one of the original directors responsible for Corporate Finance, Legal, Structuring & Compliance, developing products for global distribution. He built a pro-active compliance team responsive to multi-jurisdictional regulatory requirements.
Graeme is a professional securities lawyer. He has created his own insurance business in London and maintains his professional standing as a solicitor with the Law Society.
Ben founded Osmosis following the financial crisis of 2008 believing there was an opportunity to change the way capital is allocated as a force for good. With the intent of growing a globally recognised brand within the asset management industry, Ben sought a sustainable investment solution that would work for the economy and the environment and thus encourage mainstream adoption.
One of the first advocates of a quantifiable approach to sustainable investment, Ben is a regular speaker and panellist on the role of environmental data in the sustainable transition.